BIDETS
Join the Royal Bidet in the bathroom where your day begins.
Happy space, a person and water meet
MORE & CLEAN
A feeling of freshness that makes you feel refreshing
Accumulated technology and know-how spreading bidetfor the first time in Korea Technique for people, design with happiness / Unmatched softness and perfect feeling
Royal & Company was the first company to develop and distribute BIDET in Korea in 1994 with its advanced technology and reputation.
The artisan enterprises with meticulous attention to ergonomics has decades of accumulated technology and know-how considering your health a top priority for the technology and the people who came on to make more quality products.
Royal's Bidet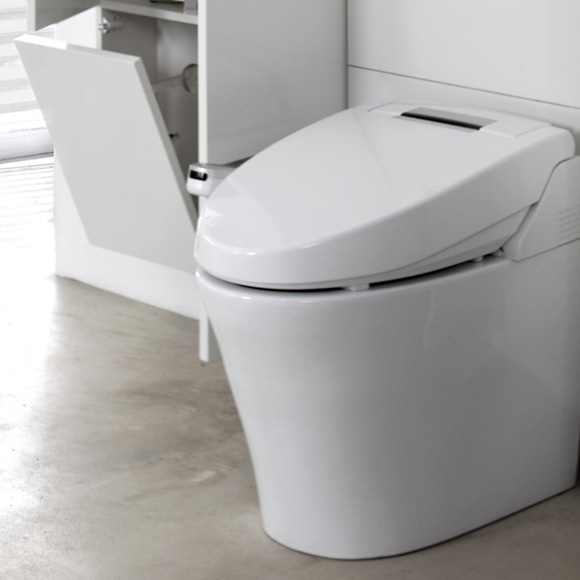 Ceramic integrated Bidet
Your bidet with sense!
Bidet's luxury goods equipped with stability and high-tech features in a fresh design!
Bathroom culture Leading company Combining the cutting-edge technology of Royal & Company and luxury design, it is one of the finest domestic ceramics integrated bidets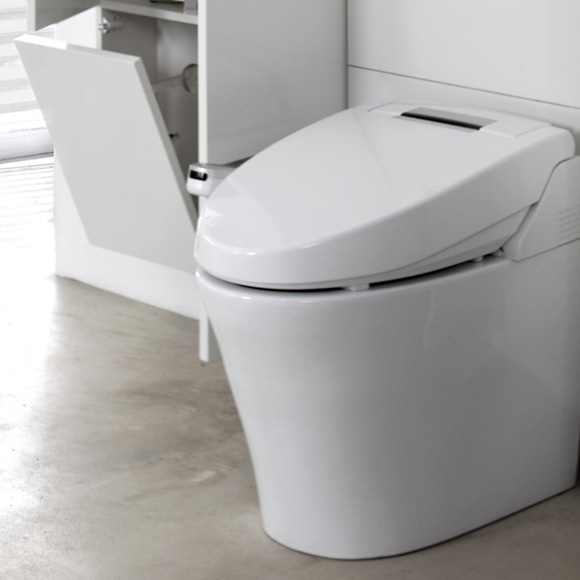 Common key functions
Automatic watering down
Nozzle flame retardant • Antimicrobial resin
Automatic pottery cleaning
Soft opening and closing
Fine adjustment of nozzle position
Bar Type Remote Control
Automatic nozzle cleaning
Child function
Deodorizing function
Self-diagnostic function
2 in 1 silver nano (Ag)
Power function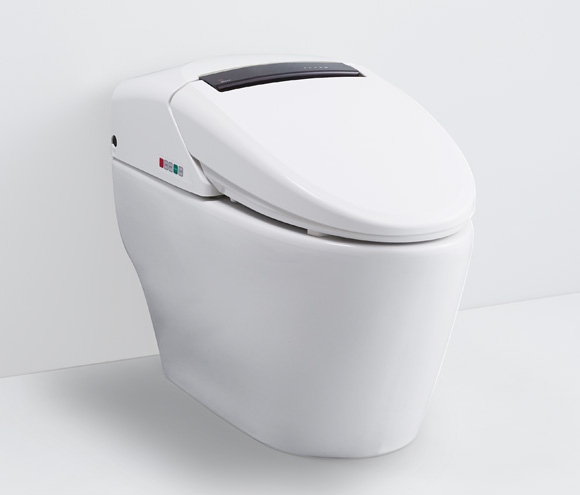 RB3250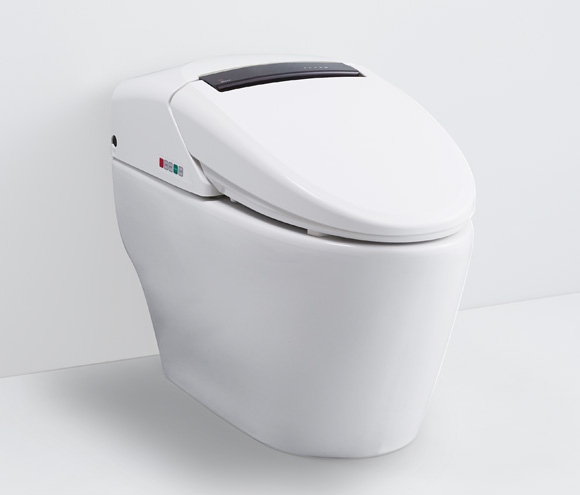 Silhouette
Overall, soft streamlined type. High quality design compared to other companies. Identification.
Minimize necessary lines and embellishment elements. Minimize volume with ergonomic design.
Remote control
Unique and luxurious atmosphere with unique metal design (RB3250 / 3200)
BAR type (Wall attachment function) that distinguishes it from other remote controller (RB3250 / 3200)
Easy-to-operate square type remote control (RB3150 / 3100)
Product Features
Water tank method maintains constant water washing performance irrespective of water supply environment
Animal dropping, soft opening and closing, automatic nozzle cleaning, deodorizing function, antibacterial resin
The inside of the nozzle is coated with antibacterial resin, and the exterior is made of stainless steel, and excellent antibacterial power and clean image
Excellent flame retardancy and moisture-proof property
SIZE : 395ⅹ730ⅹ557mm(Width x Length x Height)
Deodorizing function(RB3150/3250)
Automatic watering down. Automatic pottery cleaning. Fine adjustment of nozzle position. Automatic nozzle cleaning. Deodorizing function. 2 in 1 silver nano (Ag) nozzle. Flame retardant • Antibacterial resin. Soft opening and closing. Bar Type Remote control. Children's features. Self-diagnosis function. Power function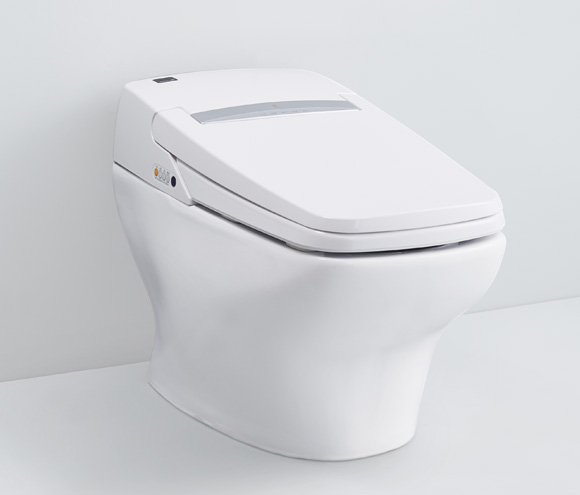 RB2500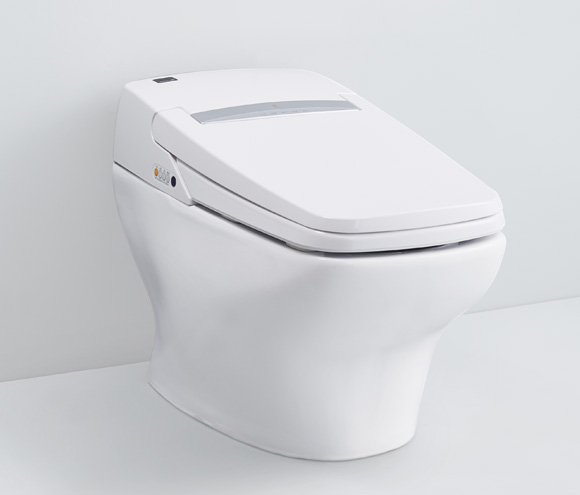 Auto drain function
Large / urine-separated automatic wash function. (Large: 6 L / small: 4.5 L)
Hygienic and management by minimizing surface curvature and grooves
Modern and sophisticated design with square design
Direct connection with water tank
The only tornado washing method in Korea
Supersonic wave electronic control system
Washing with one remote control (from bidet operation to status check)
Easy to install on site by specially developed connection drain pipe
SIZE: 410 ⅹ720 ⅹ525mm (width x length x height)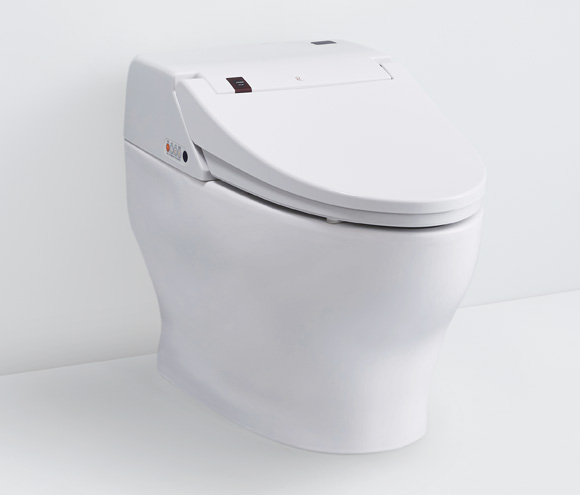 RB2400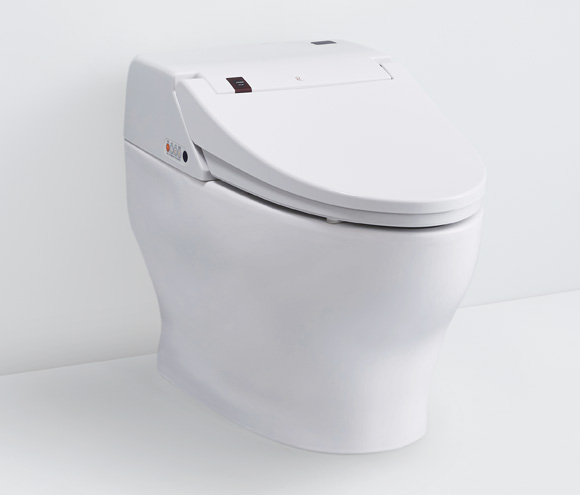 Auto drain function
Automatically enlarged / cleaned according to seat usage time
(Large: 6L / small: 4.5L, remote control Large / no urinal button)
Skirt-like design minimizes surface curvature for hygienic and easy management
Direct connection with water tank
Siphon water jet. Pressure wash water
The only tornado washing method in Korea
Super water saving, electronic control system
Operation and operation of water with remote control작
Happy shit, Clean and wash, Bidet, Dry mode
Easy installation with special development connection pipe
Size: 390x710x525mm (WxDxH)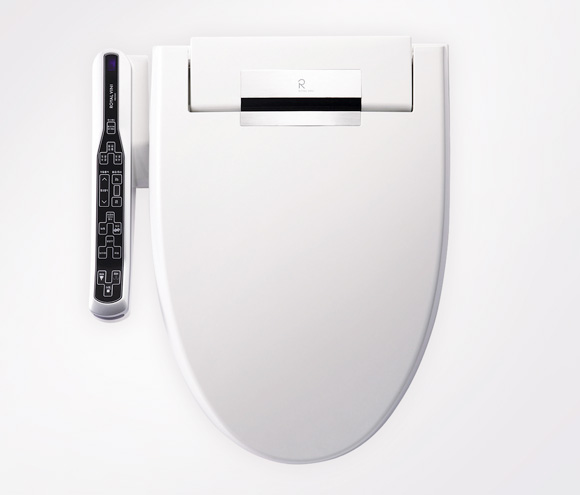 Premium Bidet

RB1950R
Premium Bidet with delicate technology and sensibility to enjoy clear, clean comfort and free
Smooth and perfect water droplet cleaning, careful attention to user through remote control. Up to the sophisticated beauty that utilizes the sleek line of sports cars. Meticulous craftsmanship and emotional design meet, you will enjoy plenty of clean comfort and space.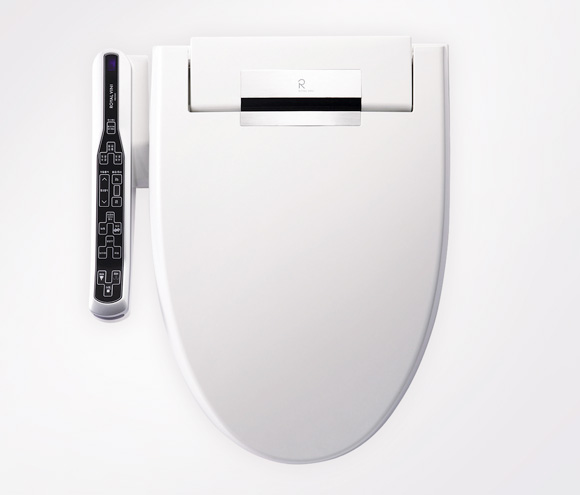 Product Features
Soft and perfect water drop cleaning and soft cleaning
Careful attention to user through remote control
Sophisticated sports car utilizing sleek lines
Size : 470 x 533mm(Width x Length)
Function
Water polish, Continuous hot water, Child function, Alarm function / Remote control
Detecting human body seating sensor (infrared) / Soft opening & closing function / deodorizing function
7-step adjustable for water pressure and warm air / 2 in 1 silver nano (Ag) nozzle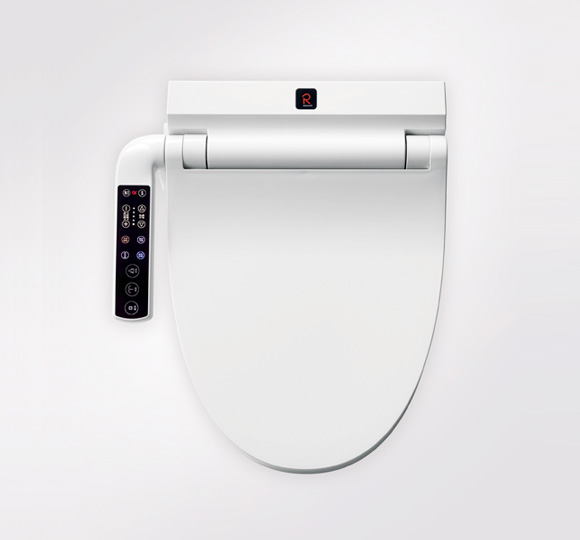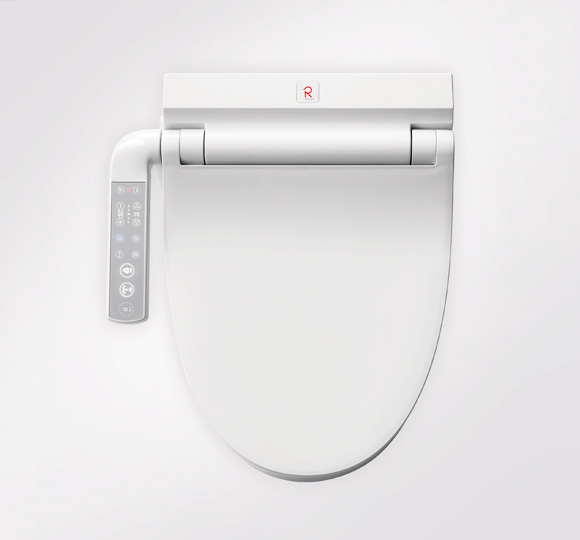 Smart Bidet


RB1300 SERIES/ RB1400 SERIES
If you do not use it, it will be turn off with hidden display. A touch-operated control panel of the hidden display will be visible only when you use it. Domestic / Overseas Patent Application and Design Registered Products for the differentiation function of the bidet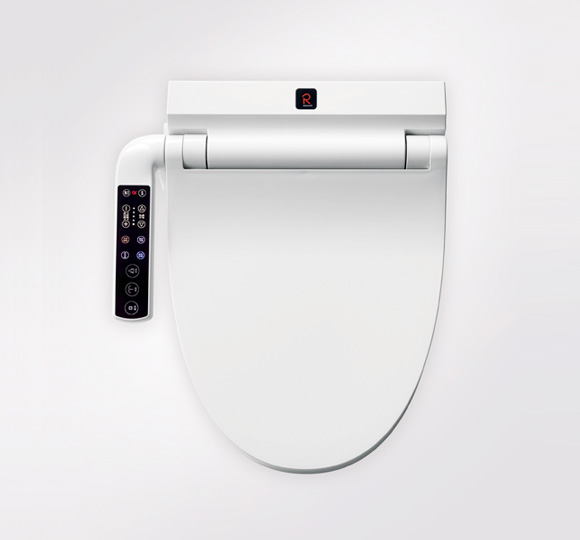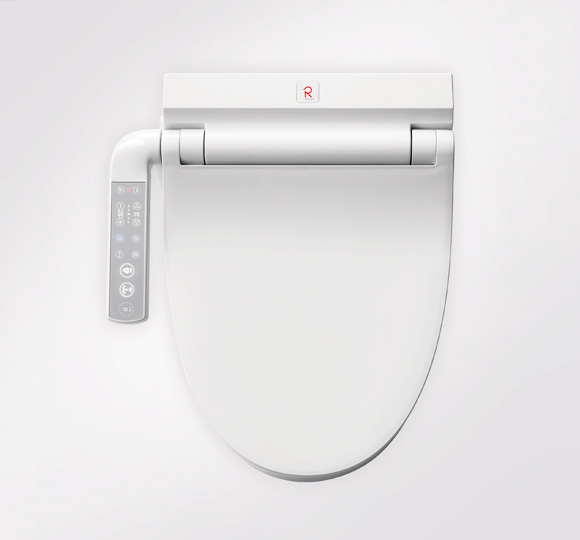 Hidden display touch button, simple design
Three power-saving buttons for energy saving
Round type body design that can be installed on various designs of pottery
SIZE: 471ⅹ534mm (width x length)
Main function
Massage, Human body detection Seating sensor, Hydraulic / Warm air 5 step adjustment, Hot water, Seat temperature control
4-step adjustment, fine adjustment of nozzle position, move, power / step-down, continuous hot water
Function, air bubble cleaning, low pressure automatic adjustment, 2 in 1 silver nano (Ag) nozzle
Hidden Display Control Panel
The operation button is automatically displayed as an LED lamp only when it is used. Simple and stylish design that is automatically turned off and convenient and pleasant feeling of touch-type buttons Shining hidden display control part (Patent registered: 1012345160000)
If it is not used,

Only Power display will be lightened to display with LED

When the user touches the control panel while the user is not sitting on the seat,

only the control and auxiliary function buttons are lit

When the user sits on the seat (when seating is detected)

Main function button lighting (stop, washing, bidet, drying, deodorization)

When you touch the control panel while the user is sitting on the seat,

all function buttons are lit (all lit)
RB1100 SERIES / RB1200 SERIES
Luxurious line and color harmony

Luxurious design with black color (RB1200)
Flame retardant application and moisture proofing / Child function / Operation part moisture proof switch
Enhanced user convenience by adopting the animal down function (RB1170 / 1270)
SIZE: 475ⅹ532.5mm (width x length)
Main function

Tornado cleaning / Massage cleaning / Alarm function
Detection sensor for human body / Soft opening / closing / deodorization / Automatic watering down
Hydropneumatic and warm air 5-step adjustable / 2 in 1 silver nano (Ag) nozzle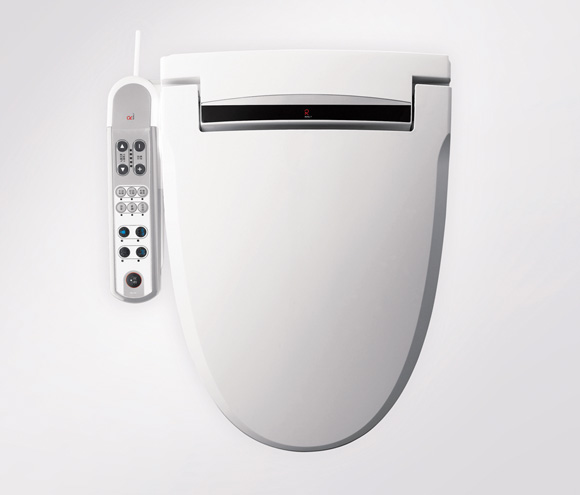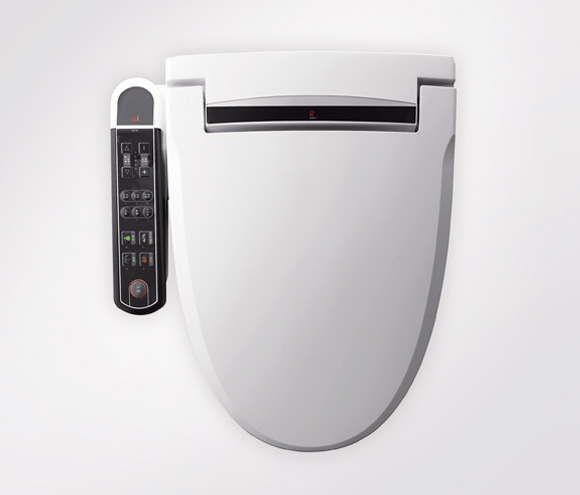 Royal Bidet Merit
Consider various tastes of users
Water drop cleaning

air bubble cleaning

whirlpool cleaning

Move Cleaning

Massage Cleaning

Adjust cleaning position

Child cleaning mode
(Water pressure, Temperature control)
Consider comfort and convenience features and hygiene
Nozzle Self Cleaning

Warm air dry

Warm seat

Deodorization

Seat slow down

Automatic water down for the toilet

Remote Control

Safety Water proof design

Braille display

2 in 1 Silver Nano Nozzle

Automatic function

Alarm function

Stainless Nozzle
Consider power saving and safety
Soft start cleaning
In order to prevent a shock caused by a water shock when suddenly washing with strong water, even if the water washing step is set to a strong water, washing is started from a low water washing step
Self-diagnostic function
Applied various safety protection devices such as display of fault contents in case of failure of main parts such as hot water temperature sensor, seating sensor, power saving function, application of flame retardant resin, temperature fuse, bimetal switch, float switch, overcurrent protection fuse
Wasing

technology

Water bubble cleaning

It is the most advanced cleaning method which is soft and has a good cleaning effect by jetting 70 drops
of water in 1 second by the electronic pump.
It is the only state-of-the-art cleaning method developed with the technical guidance of TOTO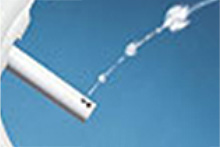 Air bubble Cleaning(Air mixing)
A cleaning method which can feel high washing force and softness by
injecting air by forced air into washing water by air pump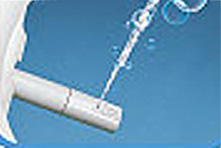 Tornado jet cleaning
Washing Nozzle It is sprayed with water droplet by many projections in the water jet hole, and is clean and clean.
Optimal cleaning nozzle considering hygiene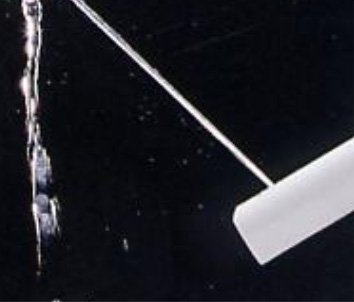 Royal Nozzle
It is designed so that water is sprayed at an angle when the cleaning nozzle comes out only to the back of the hips during cleaning, so that the cleaning effect is high and hygienic so that the washed dirt does not touch the nozzle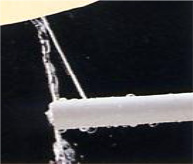 Other nozzle
In general, when cleaning, the nozzle may come close to the bottom of the hips and water may be sprayed at an angle close to the vertical, so that the feeling of washing feeling may be felt, and the washed dirt may reach the nozzle, which is unsanitary
Line-up

comparison
Category
Pottery Integrated bidet
General bidet
RB3250
RB2500
RB2400
RB1100Series
RB1200Series
RB1300Series
RB1400Series
RB1500Series
RB1600Series
RB1900Series
IMAGE
Cleaning function
Cleaning ways
Normal cleaning
Normal cleaning
Normal cleaning
Tornado cleaning
Air bubble cleaning
Normal cleaning
Normal cleaning
Water bubble cleaning
Anal cleaning
Bidet cleaning
Child cleaning mode
Move cleaning
Massage cleaing
Adjust of cleaning position
Water pressure control
Warm water temperature control
Convenient and clean hygiene
Automatic function
Nozzle self cleaning
Warm air dry
RB1300/1400 X
RB1350/1450 ○
RB1500 X
RB1530 ○
Warm air temperature control
RB1300/1400 X
RB1350/1450 ○
RB1500 X
RB1530 ○
Heating seat
Seat temperature control
Deodorizing function
RB1100/1200 X
RB1150/1250 ○
RB1170/1270 ○
RB1300/1400 X
RB1350/1450 ○
RB1630 X
RB1650 ○
Seat/Seat cover
Slow down
Toilet
Automatic water down
RB1170/1270 ○
Remote control
RB1900(R) ○
Braille display
Alarm function
Nozzle cleaning
Power saving / Safety
Soft start cleaning modd
Seating detection sensor
Power saving function
Self diagnosis function
Others
Stainless nozzle
Hidden display touch control plate
Stainless nozzle
Stainless nozzle